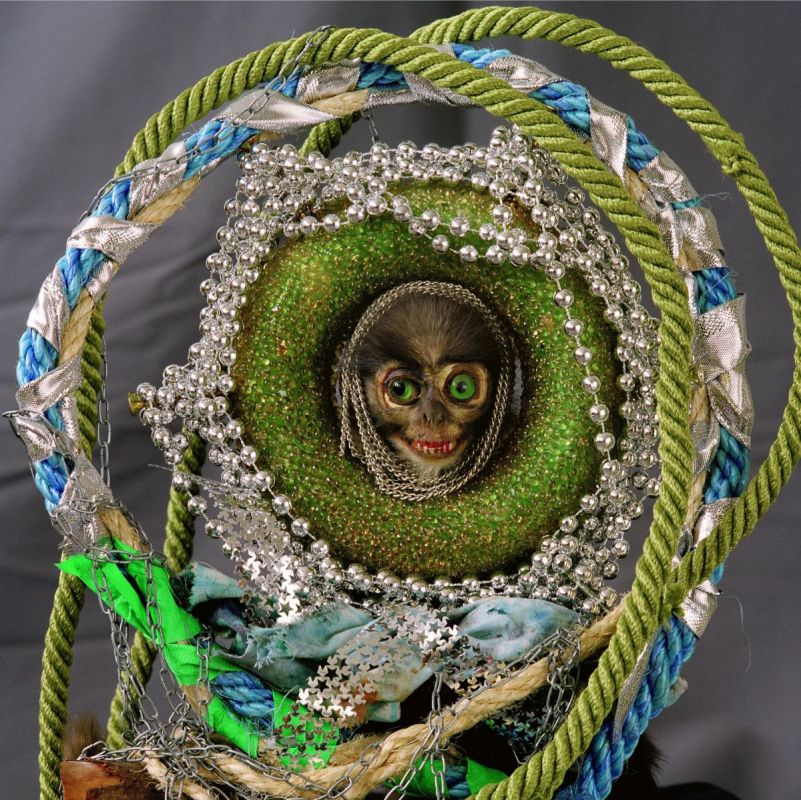 by Maren Ackenhausen
The forms of nature and the preoccupation with animals and animal themes have a firm place in contemporary art. Just think of the dog course "Dog Run" at the current Documenta or the parallel exhibition "Aesthetics of Nature" in Bad Homburg v. d. Höhe or "The Empire of Animals" in Hanover. The first overview exhibition of "Of Beauty and Death. Animal Still Life from the Renaissance to Modernism" at the Kunsthalle Karlsruhe is not long gone.
Hartmut Neumann (* 1954) has also dealt extensively with nature and animal(s) in recent years and so his new photographs also take up these topics. The transience of nature is immanent in all his works, because after successful photography, the arrangements of objects and everyday objects, such as prepared birds, artificial products and natural materials, collected over years, are destroyed again and are only preserved for posterity through the recording. His works seem still life-like and often reveal the gap between nature and culture. Collecting and preserving, appropriating and owning – all this has also been in the foreground in the art and cabinets of curiosities since the Renaissance: a desire to see the exotic, fascination with the foreign and mastery of what is subject to man and, last but not least, the accumulation of things that "naturally" could never be found together.
Surreal worlds emerge, as in Neumann's painting of recent years. The cosmos dominates thought and there are always no traces of direct human presence. Although Neumann's compositions consist of natural forms, they are irritating due to their strange-seeming composition.
Who we are? What do we do with nature? The artist shows us what can become of things when they are transferred into the two-dimensional surface. Here, something new is being constructed under the sign of a primordial cultural need.
Grace and elegance, which are often attributed to still lifes, in combination with the demand to revive the inanimate, apply only to a limited extent to Neumann's new works. Although the stuffed animals do not seem too lifeless, they are almost turned into the grotesque by assembling them with materials that one would not have expected, as in the case ofornamental wreaths (solemn wreaths for monkeys). The moment of irritation remains. Perhaps it would have been better to say "against nature" in the exhibition title. Whether for or against, this exhibition is always disturbing and well worth seeing. She questions our dealings with nature and its living beings in a particularly playful way.