We really wanted to get behind the secret. When a man like Axel Vervoordt devotes himself to the old wabi culture, it sounds like the fairy tale of the king who had everything, but prefers to spoon pea soup in the forest hut. Tiredness or higher wisdom?
Axel Vervoordtis like an old chest of drawers. You will find the most amazing things in it. You think you know exactly what's inside and yet you're amazed at the abundance of unexpected discoveries and surprises.
So we drove to s ́Gravenwezel – Vervoordt's baroque moated castle with really extensive gardens – and suddenly found ourselves in the new Wabi room directly under the castle roof. He took off his shoes and made himself comfortable on the wabi sofa. – All Wabi? We stayed curious.
Who wanted to know Axel Vervoordt? He is the world's most renowned antique dealer, doyen of art dealers, decorator of the super-rich (he abhors the word decorator), is himself rich and prominent, successful entrepreneur (he employs around 85 people), tasteful nobleman and art lover (he hung a slit picture of Fontana over the fireplace of his castle when others found it horrible), likes to ride (his father was a famous horse breeder) and loves gardening (from his He had his friend Jacques Wirtz create the kitchen garden. Axel Vervoordt most likely embodies a species that seems to be extinct, at least in Europe, the master of life. His philosophy: "I believe you can only be happy yourself if you are able to make other people happy."
Widely travelled and cosmopolitan as he is, he has remained loyal to Flanders and his hometown of Antwerp all his life. On his way through life, he has always followed the obvious, started as an antique dealer in Antwerp – and yet has arrived in the distant, old Japanese wabi empire. Wabi is for him complete timelessness and the awareness that the fullness of the universe is lifted even in the simplest creature. Vervoordt has arrived at the simple, imperfect, worn and artless things.
After completing his exhibition trilogy in Paris and Venice ("Artempo" and "In-Finitum"), he is planning another new exhibition at the Palazzo Fortuny in Venice next year. Will the secret of the Wabi be revealed?
"Inspiration Wabi", Vervoordt's new book, to which he has devoted the past two years, will be published in November by Jacoby & Stuart, Berlin.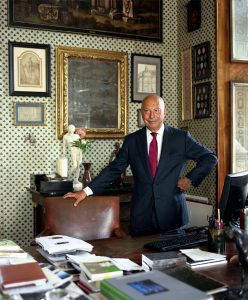 In theLangen Foundation (rocket station/island Hombroich) he now found the opportunity to pay tribute to his childhood friend and companion Jef Verheyen. In cooperation with the Düsseldorf ZERO Foundation, the exhibition Jef Verheyen and Friends took place there. Verheyen's long-forgotten work will be shown together with works by his ZERO friends Lucio Fontana, Piero Manzoni, Günther Uecker, Hermann Goepfert and Yves Klein. In the Tadao Ando building, which opened in 2004, Verheyen's paintings also come into conflict with the exhibition house's collection of old Japanese art.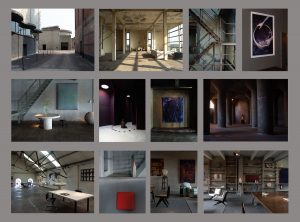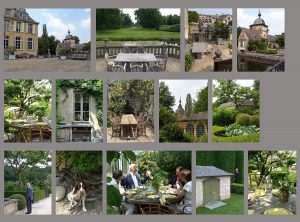 As part of theDüsseldorf Quadriennale 2010, the Langen Foundation is showing an exhibition by the Belgian ZERO artist Jef Verheyen (1932-1984).
Interview: Carl Friedrich Schröer
Camera: Thom de Bock Postproduction: Bastian Tebarth, Thom de Bock
Photographs: © 2010Astrid Piethan